Some new Year does­n't feel the same as oth­ers. 2021 is prob­a­bly one of them. Despite the glob­al pan­dem­ic sit­u­a­tion and the future per­spec­tives, the over­all always­da­ta team still wants to wish you the best for this new year!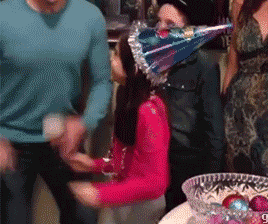 Even in a par­tic­u­lar year, impor­tant things occurred in 2020. Let's see what hap­pened, and what to expect for 2021 🚀 !
2020, on your back
We did a lot of improve­ments dur­ing the past months, keep­ing our Cloud plat­form always at its best, ensur­ing you the high-qual­i­ty ser­vice you expect from your host­ing provider! Among them, we may notice two impor­tant changes:
we released our new infra­struc­ture the last sum­mer: upgrad­ed OS, new Apache ver­sion, secu­ri­ty improve­ments, IPv6 at every lev­el, new lan­guages (includ­ed Deno), and ver­sions… have a look at the over­all changes in our documentation.
we updat­ed our SSL Certificates issuer engine to sup­port the new Let's Encrypt v2. You can now use wild­card cer­tifi­cates for your domains, sim­pli­fy­ing the gen­er­a­tion and renew­al processes.
2020 was also the occa­sion to revamp our offer, mak­ing it clear­er and eas­i­er to under­stand. always­da­ta Catalyst is here to han­dle all your Private Cloud needs. No more neces­si­ty to rely on US GAFAMs Cloud solu­tions to pow­er resilient and robust infra­struc­tures, we're here to pow­er them!
Along with it, our Public Cloud solu­tion is still here to host and deliv­er your projects, with­out wor­ry­ing about how to run them. Code and push!
We update our Changelog in real-time, fell free to keep an eye on it to be noti­fied about new fea­tures and updates!
Now what?
Our team worked hard to build new fea­tures that'll be ready to ship in the upcom­ing weeks! Among them, please welcome:
HTTP/2 Support! No kid­ding. I mean: real­ly. No jokes. I know I promised it a lot dur­ing the past, but the HTTP/2 sup­port is actu­al­ly deployed inter­nal­ly for alpha pur­pos­es tests and will be released in beta very soon 🤞
Alservice is anoth­er great tool we're almost ready to ship. Remember the tasks ser­vice? Alservice is its big broth­er! With it, you can start and run dae­mo­nized ser­vices at your instance start. Pretty easy if you need a queue mes­sag­ing sys­tem, or a mon­i­tor­ing head­less tool run­ning in the back­ground at any time.
Monitoring is here! We have a lot of great improve­ments ded­i­cat­ed to mea­sure­ment and observ­abil­i­ty. The first thing will be the abil­i­ty to fol­low and be alert­ed on your con­sump­tion based on real-time met­rics (CPU, disk usage, RAM, process­es, etc.) in your account, through a dash­board of graphs. And many more are coming!
Maybe more?
We're always active­ly look­ing for new tech­nolo­gies that may help you. Our DevOps team is play­ing R&D around the Podman toolk­it to allow you to run Docker-like images direct­ly on the always­da­ta Cloud infra­struc­ture. We do not plan to run a k8s-like archi­tec­ture at any point, but some­times you may want to run a third-par­ty ser­vice that may only be avail­able as a dock­er image. This could be an alter­na­tive. Nothing ready to ship right now, we're still in the ear­ly tries stage, but we keep an eye on it!
Meet the team!
The 2020 glob­al lock­downs pushed us far away from you like a lot of events, con­fer­ences, and mee­tups were can­cel or post­poned. Fortunately, our com­mu­ni­ty is aston­ish­ing­ly resilient and there were few but great online alter­na­tives. So, if you miss us, there's a lot of con­tent ready to be screened again and again (right now, in french, some English con­tent will be release by con­fer­ences orga­niz­ers soon):
Show us your support!
always­da­ta is noth­ing with­out its com­mu­ni­ty and the awe­some peo­ple that trust us! So spread the word! If you love always­da­ta and its ser­vices, then have a look at our Love page ❤, and bring us cuddles!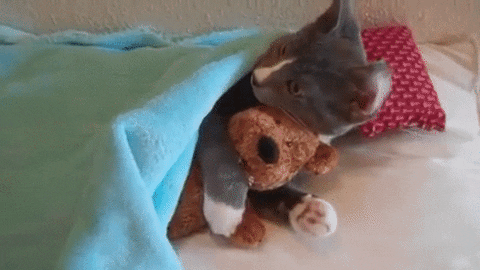 ---
2020 was tough, and we're all hop­ing the future will be brighter! Working con­di­tions have evolved and always­da­ta is always ready to sus­tain you. Our whole team is at hand to sup­port your dig­i­tal oper­a­tions, and wish­es you all the best for the year 2021!