We previously wrote about Hosting Provider taxonomies, and the growing complexity of choosing the right service for your needs. At alwaysdata, we're convinced that you don't have to be struggled by this complexity, that's why we defined ourselves as a PaaS Provider for a quite a time.
Nevertheless, our market evolves, and we grow with it as well. The simple PaaS taxonomy wasn't sufficient enough nowadays to describe the reality of our product.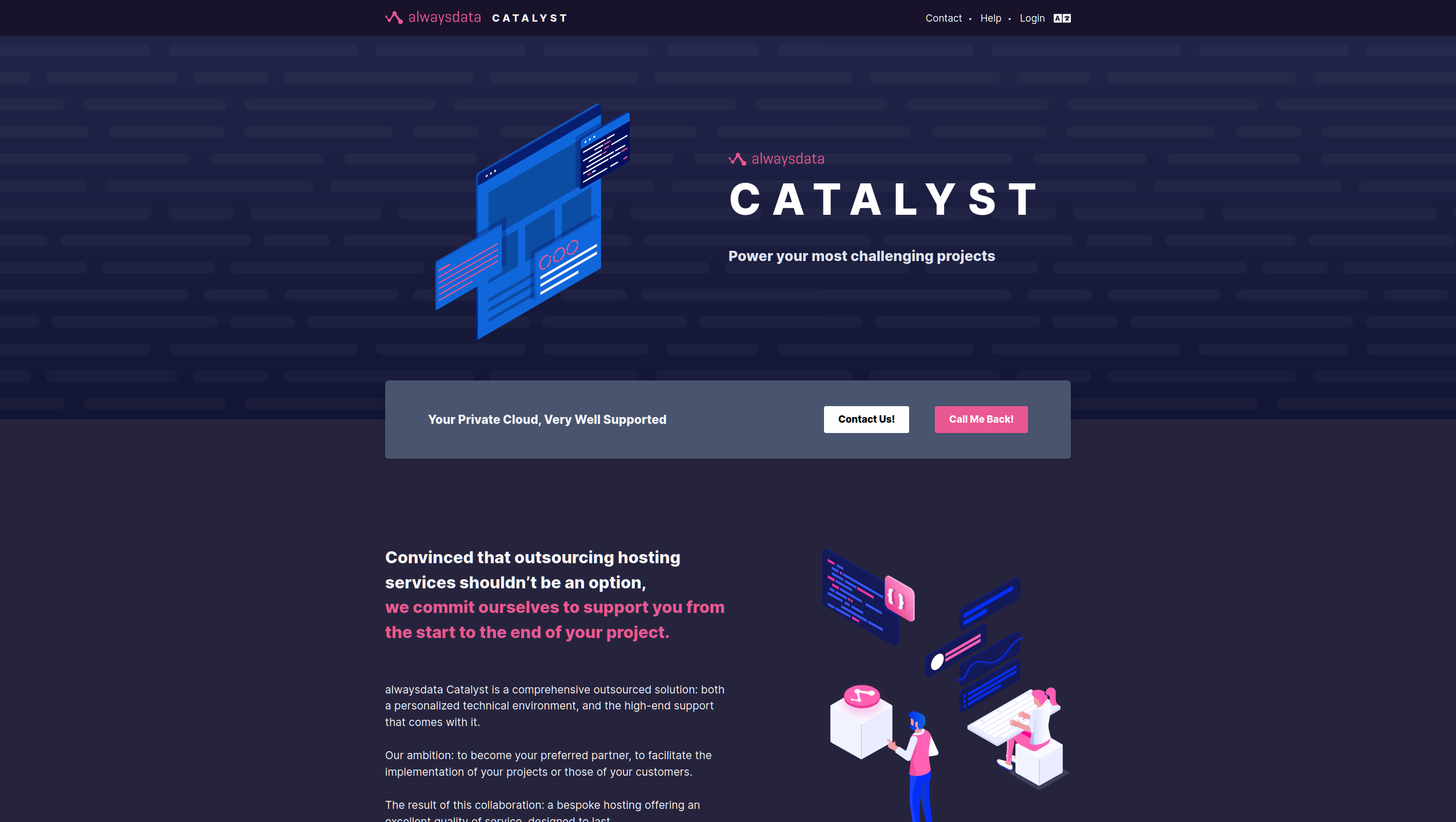 So be happy, here's Catalyst!
But… what's Catalyst?
First of all, Catalyst isn't a full new product, but our new brand dedicated to professional services. A regular evolution to something tailored for modern needs.
Quickly, the product we started as a Shared Hosting solution gained more and more interest from the professional of our industry. As a logical evolution, we evolved our solution to handle dedicated private clusters of servers, ready to power large and complex stacks. We did it with the same sack of simplicity we build our platform: by making it ready to handle any kind of project.
What we already had in mind was simple: helping every professional to access the level of services they need, batteries included, without losing their mind. And there it is! Finally ready to be released under its new name, Catalyst is a modern Private Cloud Solution, still by alwaysdata!
A Cloud Architecture, Ready to Run
Fifteen years ago, we started our adventure by creating a simple Shared Hosting offer, because we didn't trust the existing one. From the beginning, we're committed to providing a full-provisioned environment, ready to run for everyone. Even if the name was different, the concept was already there: we do a Cloud Hosting from the start.
An essential point in our architecture configuration is its scalability. We designed every part of the system to be resilient and replicable, handled by a common administration panel. This scalability allowed us to add the support of private clusters easily. And help us every day to handle the most complex stacks needs in a breath.
Providing hardware containerization for professionals, previously known as "VPS and Dedicated Hosting" was in our first expectations for what is an awesome adventure as a Hosting Provider. It's one of the reasons behind being self-provided hardware. Catalyst is the exact product we have in mind, for years.
Be Catalyzed!
alwaysdata Catalyst contains more than a Private Cloud. It's a full-dedicated service. We're here with you, from the first thoughts of your project to its launching into orbit.
We do it together in four steps:
Analyzing your needs and defining what really matters in terms of server-side technologies
Providing your Private Cloud, batteries included, and ready to run
Supervising your environment, fixing issues before they happen
Scaling your platform to never let you go down when you need to be at the top!
That's why we designed Catalyst as a B2B service, for the most demanding professionals. We provide you with high-grade material and hardware, and professional dedicated features, ready for any challenge.
Our Public Cloud offer remains up and more than ever the solution you need for your small and individual projects. For Web Agencies, eCommerce platforms, SaaS services, Mobile Apps backends, Video and Multimedia tools, even Big Data-based projected, Catalyst is your dedicated product!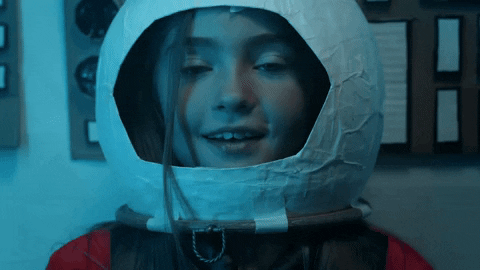 We're both happy and excited by the launch of this new environment! Catalyst brings us to what we really wanted to provide you: a more readable offer, a finely-grained service ready to your needs, and an awesome team always here to support you! Contact us right now to start your Catalyst Experience!