We pre­vi­ous­ly wrote about Hosting Provider tax­onomies, and the grow­ing com­plex­i­ty of choos­ing the right ser­vice for your needs. At always­da­ta, we're con­vinced that you don't have to be strug­gled by this com­plex­i­ty, that's why we defined our­selves as a PaaS Provider for a quite a time.
Nevertheless, our mar­ket evolves, and we grow with it as well. The sim­ple PaaS tax­on­o­my wasn't suf­fi­cient enough nowa­days to describe the real­i­ty of our product.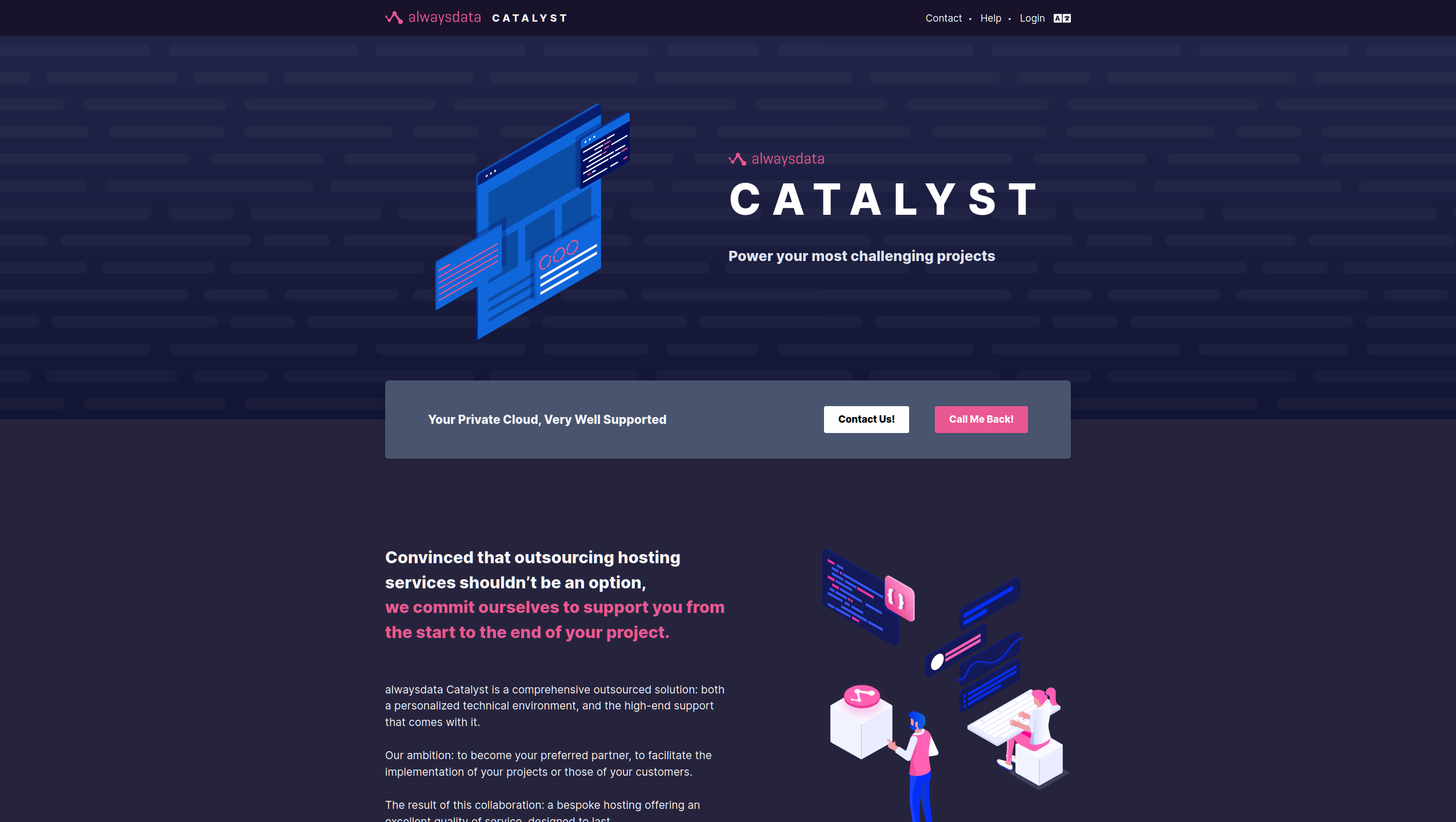 So be hap­py, here's Catalyst!
But… what's Catalyst?
First of all, Catalyst isn't a full new prod­uct, but our new brand ded­i­cat­ed to pro­fes­sion­al ser­vices. A reg­u­lar evo­lu­tion to some­thing tai­lored for mod­ern needs.
Quickly, the prod­uct we start­ed as a Shared Hosting solu­tion gained more and more inter­est from the pro­fes­sion­al of our indus­try. As a log­i­cal evo­lu­tion, we evolved our solu­tion to han­dle ded­i­cat­ed pri­vate clus­ters of servers, ready to pow­er large and com­plex stacks. We did it with the same sack of sim­plic­i­ty we build our plat­form: by mak­ing it ready to han­dle any kind of project.
What we already had in mind was sim­ple: help­ing every pro­fes­sion­al to access the lev­el of ser­vices they need, bat­ter­ies includ­ed, with­out los­ing their mind. And there it is! Finally ready to be released under its new name, Catalyst is a mod­ern Private Cloud Solution, still by alwaysdata!
A Cloud Architecture, Ready to Run
Fifteen years ago, we start­ed our adven­ture by cre­at­ing a sim­ple Shared Hosting offer, because we didn't trust the exist­ing one. From the begin­ning, we're com­mit­ted to pro­vid­ing a full-pro­vi­sioned envi­ron­ment, ready to run for every­one. Even if the name was dif­fer­ent, the con­cept was already there: we do a Cloud Hosting from the start.
An essen­tial point in our archi­tec­ture con­fig­u­ra­tion is its scal­a­bil­i­ty. We designed every part of the sys­tem to be resilient and replic­a­ble, han­dled by a com­mon admin­is­tra­tion pan­el. This scal­a­bil­i­ty allowed us to add the sup­port of pri­vate clus­ters eas­i­ly. And help us every day to han­dle the most com­plex stacks needs in a breath.
Providing hard­ware con­tainer­iza­tion for pro­fes­sion­als, pre­vi­ous­ly known as "VPS and Dedicated Hosting" was in our first expec­ta­tions for what is an awe­some adven­ture as a Hosting Provider. It's one of the rea­sons behind being self-pro­vid­ed hard­ware. Catalyst is the exact prod­uct we have in mind, for years.
Be Catalyzed!
always­da­ta Catalyst con­tains more than a Private Cloud. It's a full-ded­i­cat­ed ser­vice. We're here with you, from the first thoughts of your project to its launch­ing into orbit.
We do it togeth­er in four steps:
Analyzing your needs and defin­ing what real­ly mat­ters in terms of serv­er-side technologies
Providing your Private Cloud, bat­ter­ies includ­ed, and ready to run
Supervising your envi­ron­ment, fix­ing issues before they happen
Scaling your plat­form to nev­er let you go down when you need to be at the top!
That's why we designed Catalyst as a B2B ser­vice, for the most demand­ing pro­fes­sion­als. We pro­vide you with high-grade mate­r­i­al and hard­ware, and pro­fes­sion­al ded­i­cat­ed fea­tures, ready for any challenge.
Our Public Cloud offer remains up and more than ever the solu­tion you need for your small and indi­vid­ual projects. For Web Agencies, eCommerce plat­forms, SaaS ser­vices, Mobile Apps back­ends, Video and Multimedia tools, even Big Data-based pro­ject­ed, Catalyst is your ded­i­cat­ed product!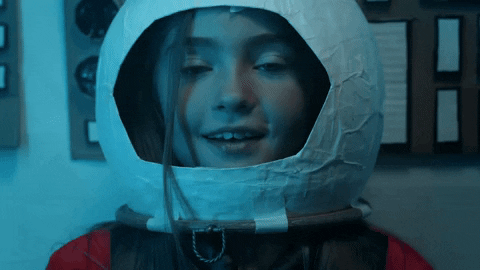 We're both hap­py and excit­ed by the launch of this new envi­ron­ment! Catalyst brings us to what we real­ly want­ed to pro­vide you: a more read­able offer, a fine­ly-grained ser­vice ready to your needs, and an awe­some team always here to sup­port you! Contact us right now to start your Catalyst Experience!