It was a long time1) since we wrote about our internal deployments, upgrades, and work in progress. Now it's time to fix that! In our brand new design, please welcome the breaking news for this ending semester.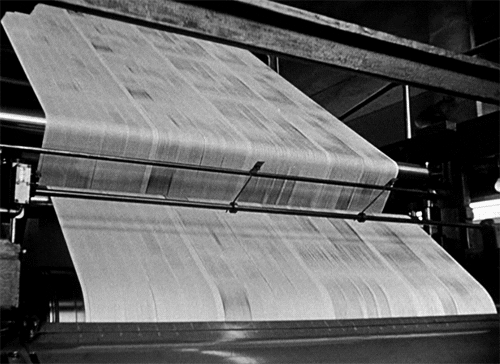 New Features, New Power
We took some time to deploy new configurations and upgrades to our platform. Our Changelog is always available to give you real-time updates about our stack, but here are the most remarkable ones.
What do we have here? Yeah it's our brand new design for the website and our tools 🙌 ! Check it there, and leave us a comment → https://t.co/4vLRpxMJT0 pic.twitter.com/UKY2D5ueBf

— alwaysdata (@alwaysdata) April 17, 2019
Apache 2.4 + TLS 1.3
We've deployed the new version of the Apache Web Server. Released earlier in April, the last version of the 2.4 branch of the well-known HTTPD server brings several new features and new modules.
As a core component of our stack, we're committed to providing you with the most stable and robust HTTP stack to bring your apps online. This upgrade is not a small thing, as it can introduce some breaking changes in the website configuration. Most of the time, it's not a big deal, so you can easily migrate your account configuration without a mess.
If you rely on a custom Apache configuration, or if you know some incompatibilities between your app and the Apache version, we let you choose which one you want to run. Just go to the "Web → Configuration" section in your administration panel, and set the version of Apache2) you want to run for this account.
Last but not least, we've added TLS 1.3 support in our homemade reverse-proxy for all websites. It lets you serve your apps through the most efficient and robust cryptographic algorithm available for the HTTPS connexions.
New bare-metal configs
As the technology evolves, we upgrade our hardware too. If you choose to run a dedicated PaaS environment on bare-metal containers, here's our new configurations:
| CPU | Cores | Threads | Frequency (GHz) |
| --- | --- | --- | --- |
| Intel Xeon E‑2146G | 6 | 12 | 3.50 |
| Intel Xeon E5-2640 | 2×4 | 2×8 | 2.60 |
| Intel Xeon W‑2145 | 8 | 16 | 3.70 |
Already available at regular prices, with the same bunch of options: RAM up to 128GB in standard configurations, SSD, secondary HDD, and so on! Please contact us for your specific needs.
We are thrilled to bring you the most potent technology hardware equipment to power your services at an affordable price.
Meet at new events
We're still involved in sharing our knowledge and our skills across various events! During the last months, we spoke at a lot of conferences and conventions:
Please come to discuss w/ our Tech Evangelist @m4d_z in the upcoming conferences! #security #hosting #PaaS #community https://t.co/pNoV96bwuB

— alwaysdata (@alwaysdata) April 23, 2019
Security, Cryptography, JavaScript, WebAssembly, and more! All of those topics are covered in our talks to help you to keep an eye on upcoming technologies, ready to be used in production!
Confirmed next events are the following ones: JSNation, Techorama, Paris Web. A lot more are incoming, everywhere. Please get in touch if you plan to attend one of those conferences, and stay tuned for the next ones! If you're a conference organizer, we'll be pleased to come, let us know!
jsday 💜 speakers!

Thank you all for being part of #jsday 2019 pic.twitter.com/SAr0rmnMma

— JS Italian Conf (@jsconfit) May 14, 2019
Because we still trust in communities and diversity, we're also proud to announce our support as a sponsor for diversity tickets, as we did with the recent JSDay in Verona or the next Paris Web Edition.
One more thing
We know that being able to follow the evolution of our resources in real-time can be mandatory for some use-cases: strike consuming processes, follow resources consumptions and limits, monitor peaks during an ads campaign…
To help you in your day to day use of the alwaysdata's platform, we're releasing a Graphs and Monitors interface soon! Right in your administration panel, it will let you supervise your consumption per server and per account, set alerts on limits reach, keep track on your history, and much more!
We're impatient to bring it to you and discuss your own use-cases!
See you soon for more news!