It was a long time1) since we wrote about our inter­nal deploy­ments, upgrades, and work in progress. Now it's time to fix that! In our brand new design, please wel­come the break­ing news for this end­ing semester.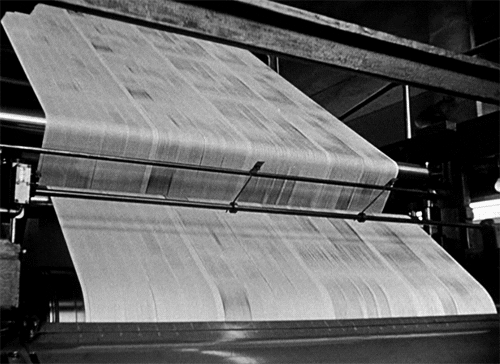 New Features, New Power
We took some time to deploy new con­fig­u­ra­tions and upgrades to our plat­form. Our Changelog is always avail­able to give you real-time updates about our stack, but here are the most remark­able ones.
What do we have here? Yeah it's our brand new design for the web­site and our tools 🙌 ! Check it there, and leave us a com­ment → https://t.co/4vLRpxMJT0 pic.twitter.com/UKY2D5ueBf

— always­da­ta (@alwaysdata) April 17, 2019
Apache 2.4 + TLS 1.3
We've deployed the new ver­sion of the Apache Web Server. Released ear­li­er in April, the last ver­sion of the 2.4 branch of the well-known HTTPD serv­er brings sev­er­al new fea­tures and new modules.
As a core com­po­nent of our stack, we're com­mit­ted to pro­vid­ing you with the most sta­ble and robust HTTP stack to bring your apps online. This upgrade is not a small thing, as it can intro­duce some break­ing changes in the web­site con­fig­u­ra­tion. Most of the time, it's not a big deal, so you can eas­i­ly migrate your account con­fig­u­ra­tion with­out a mess.
If you rely on a cus­tom Apache con­fig­u­ra­tion, or if you know some incom­pat­i­bil­i­ties between your app and the Apache ver­sion, we let you choose which one you want to run. Just go to the "Web → Configuration" sec­tion in your admin­is­tra­tion pan­el, and set the ver­sion of Apache2) you want to run for this account.
Last but not least, we've added TLS 1.3 sup­port in our home­made reverse-proxy for all web­sites. It lets you serve your apps through the most effi­cient and robust cryp­to­graph­ic algo­rithm avail­able for the HTTPS connexions.
New bare-metal configs
As the tech­nol­o­gy evolves, we upgrade our hard­ware too. If you choose to run a ded­i­cat­ed PaaS envi­ron­ment on bare-met­al con­tain­ers, here's our new configurations:
| CPU | Cores | Threads | Frequency (GHz) |
| --- | --- | --- | --- |
| Intel Xeon E‑2146G | 6 | 12 | 3.50 |
| Intel Xeon E5-2640 | 2×4 | 2×8 | 2.60 |
| Intel Xeon W‑2145 | 8 | 16 | 3.70 |
Already avail­able at reg­u­lar prices, with the same bunch of options: RAM up to 128GB in stan­dard con­fig­u­ra­tions, SSD, sec­ondary HDD, and so on! Please con­tact us for your spe­cif­ic needs.
We are thrilled to bring you the most potent tech­nol­o­gy hard­ware equip­ment to pow­er your ser­vices at an afford­able price.
Meet at new events
We're still involved in shar­ing our knowl­edge and our skills across var­i­ous events! During the last months, we spoke at a lot of con­fer­ences and conventions:
Please come to dis­cuss w/ our Tech Evangelist @m4d_z in the upcom­ing con­fer­ences! #secu­ri­ty #host­ing #PaaS #com­mu­ni­ty https://t.co/pNoV96bwuB

— always­da­ta (@alwaysdata) April 23, 2019
Security, Cryptography, JavaScript, WebAssembly, and more! All of those top­ics are cov­ered in our talks to help you to keep an eye on upcom­ing tech­nolo­gies, ready to be used in production!
Confirmed next events are the fol­low­ing ones: JSNation, Techorama, Paris Web. A lot more are incom­ing, every­where. Please get in touch if you plan to attend one of those con­fer­ences, and stay tuned for the next ones! If you're a con­fer­ence orga­niz­er, we'll be pleased to come, let us know!
jsday 💜 speakers!

Thank you all for being part of #jsday 2019 pic.twitter.com/SAr0rmnMma

— JS Italian Conf (@jsconfit) May 14, 2019
Because we still trust in com­mu­ni­ties and diver­si­ty, we're also proud to announce our sup­port as a spon­sor for diver­si­ty tick­ets, as we did with the recent JSDay in Verona or the next Paris Web Edition.
One more thing
We know that being able to fol­low the evo­lu­tion of our resources in real-time can be manda­to­ry for some use-cas­es: strike con­sum­ing process­es, fol­low resources con­sump­tions and lim­its, mon­i­tor peaks dur­ing an ads campaign…
To help you in your day to day use of the always­data's plat­form, we're releas­ing a Graphs and Monitors inter­face soon! Right in your admin­is­tra­tion pan­el, it will let you super­vise your con­sump­tion per serv­er and per account, set alerts on lim­its reach, keep track on your his­to­ry, and much more!
We're impa­tient to bring it to you and dis­cuss your own use-cases!
See you soon for more news!