Please wel­come July, Sun, Beach1), and Holidays! This sum­mer is announced to be a very hot one. It may be manda­to­ry to stay in the shade. So, how to ben­e­fit those spare time hours to enjoy them?
Let's take part of an Open Source Summer eXperience!
Basically, the main idea behind this gor­geous name is sim­ply to take time to test new Open Source Software and tools you don't have time to try dur­ing the rest of the year.
Time for new experiences
Summertime isn't very much ded­i­cat­ed to work: it's warm, half of your mates/clients/partners are off, and every­thing takes twice to be done. Nevertheless, it does­n't mean we have to stay away from our com­put­ers. Why not use those time to make new expe­ri­ences and encounter new com­mu­ni­ties? This is what OSS is made for2)!
Here's a list of some self-hostable Open Source projects we love. Most of them are avail­able in our 1‑click install sys­tem to eas­i­ly dis­cov­er them!
Category: Self-hosting your data
Keeping its own data from (big) com­pa­nies eyes is some­times manda­to­ry. Because hav­ing noth­ing to hide does­n't mean you should expose your con­tents to everyone.
Nextcloud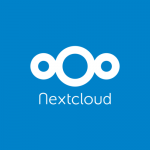 Nextcloud is a per­son­al Cloud solu­tion that allows both indi­vid­u­als and enter­pris­es to host their data, from files to com­plex ones (tasks, cal­en­dars, and so on) on their own. It offers desk­top sync capa­bil­i­ties as well as mobile apps, and stan­dard pro­to­cols sup­port (based on WebDAV).
Say good­bye to Google Drive and Dropbox!
TinyTiny RSS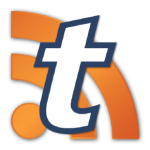 Since the rise of micro-blog­ging plat­forms and the push into the grave of its Reader app by Google, RSS has become a less and less use tech­nol­o­gy. However, it's a pow­er­ful solu­tion to stay informed with­out hav­ing to check man­u­al­ly var­i­ous sources, from blogs to news­pa­pers websites.
TinyTinyRSS is both an RSS aggre­ga­tor and a feed read­er that let you built your own Newspaper by sub­scrib­ing to your favorites websites.
Take con­trol back again over the information!
Wallabag

If you're like me, you're crawl­ing the Web all the time, find­ing new resources and use­ful arti­cles you don't have enough time to read. rather than copy-past­ing their con­tent and/or URL to a text file, or tex­ting them to keep a trace, let store them in a ded­i­cat­ed place.
This is exact­ly what Wallabag is built for. This app allows you to store Web pages con­tent from their URL by extract­ing them, and let you read them lat­er using a ded­i­cat­ed read­er. It offers a Web UI, mobile apps, and an API to use exter­nal read­ers if you prefer.
A nice replace­ment solu­tion to Instapaper or Pocket to run on your own!
Category: Code hosting
Self-host­ing your data is a good way to pro­tect your pri­va­cy. Self-host­ing your code is some­times even more impor­tant, depend­ing on your project. To avoid code cen­tral­iza­tion, here are some good projects to man­age your code lifecycle.
Gitea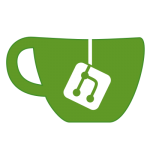 Github is to Git what Pine is to Pineapple: not the same thing at all. Git is a tool to ver­sion your code. It is front-end agnos­tic and decen­tral­ized by design. Github is a Web UI/ Service that allows you to man­age and host Git repos­i­to­ries. And there's a lot of alter­na­tives to Github.
Gitea is one of them: it allows you to visu­al­ize the repos­i­to­ries host­ed on your serv­er and man­age them in a sim­ple way. It includes issues man­age­ment sys­tem, projects boards, wikis, etc. Easy to deploy and easy to use, to lib­er­ate your­self from the closed source platforms.
Redmine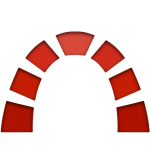 Sometimes, on com­plex projects and/or with large dis­trib­uted teams, the issues and project boards includ­ed in your code repos­i­to­ry UI isn't suf­fi­cient. For who need a full-fea­tured forge, then Redmine is a pret­ty good solution.
From code visu­al­iza­tion to project man­age­ment, tasks allo­ca­tion, doc­u­men­ta­tion, and many more, this tool is a must to man­age large projects.
Jenkins

Developing soft­ware is just the first step to release your project. You often need to run tasks on your projects, from test­ing to deploy­ment, dis­tri­b­u­tion, and pro­duc­tion shipping.
Jenkins is an automa­tion serv­er for Continuous Integration and Continuous Delivery. Manage your tasks, plug it to your code repos­i­to­ry, and see your code liv­ing out­side your local work­ing directory.
Category: Learning
Maybe you want to learn a new lan­guage? Test some snip­pets? Or dis­trib­ute some MOOC about your last learned skills to share with oth­ers? Here's the Learning category!
Quick reminder: we're still run­ning our Open Teachers and Learners pro­gram to dis­trib­ute free accounts to stu­dents and help teach­ers in their process­es. See our offer to know more!
Moodle

MOOC (Massive Open Online Courses) are becom­ing more and more pop­u­lar. From edX by Harvard and MIT to Coursera, there's a lot of plat­forms that allow you to access high-qual­i­ty con­tents to learn and improve your skills.
If you want to dis­trib­ute your own con­tents and help peo­ple to increase their strengths, then Moodle is a per­fect Open Source solu­tion to do it. Simply cre­ate learn­ing envi­ron­ments and share your knowl­edge with the rest of the World!
Flarum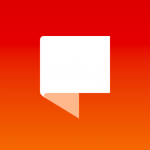 Sometimes we just want to get in touch with oth­ers. Because shar­ing is what the Web was built for. See how some well-known code stream­ers like mpjme has cou­pled their stream with a forum to con­tin­ue the dis­cus­sion and encour­age sharing.
Flarum is the next gen­er­a­tion made to help any­one to build their com­mu­ni­ties. Threads, tags, dis­cus­sions, with a gor­geous mobile-first UI, and a plu­g­ins sys­tem, it's the tool that makes forum sim­ple to host!
Glot.io

I often need to test some parts of my code. Most of the time, those snip­pets are made with a large range of lan­guages: JavaScript, Go, Python, Ruby, Elixir3)… I can't host all inter­preters local­ly with their envi­ron­ment set up, just to test a crap­py code.
If you need to tests some parts of code to, then you must con­sid­er Glot.io as a seri­ous can­di­date. It's as sim­ple as Pastebin and as pow­er­ful as any local inter­preter. Use the SaaS ver­sion as well as the self-hostable com­mu­ni­ty edi­tion. Simply pick the lan­guage of your choice amount +35 avail­able, paste (or write) your code, and run it!
Category: A project from scratch
Want to learn a new lan­guage and a Web-frame­work to add a string to your bow?
Django + Python

Ok, here's a bias: we at always­da­ta are com­mit­ted to Django for a long time ago. Our whole Web UI for the plat­form is devel­oped with Django, as well as a large part of the stack uses Python at one time or another.
If you want to work with a fast to learn, effi­cient, and smart Web frame­work to build pow­er­ful inter­faces, then Python+Django is your champion!
Gin + Go

If what you're look­ing for is a fan­cy new tech­nol­o­gy to build a Web API, and you want it to be easy to run on dif­fer­ent plat­forms with a sin­gle exe­cutable, then take a look at Go+Gin.
Go is a pow­er­ful lan­guage that com­piles to an exe­cutable, avail­able for many archi­tec­tures. Gin is a Web frame­work ded­i­cat­ed to build­ing HTTP APIs with Go. Code, com­pile, run. Simple as that!
Nuxt.js + Vue.js + JavaScript
If you're a fron­tend devel­op­er com­mit­ted to JavaScript and web plat­form tech­nolo­gies then you should take a look at Nuxt.js.
It's a frame­work built upon Vue.js, that allow you to build a com­plete web app by gen­er­at­ing con­tent on serv­er-side4) to serve your pages faster, and reuse the same code­base on the web brows­er to acti­vate your appli­ca­tion. Write once, run on both parts; all in JS.
---
This list is far to be exhaus­tive, and there are many projects you can host on your always­da­ta accounts to try them. Most of those afore­men­tioned can be deployed using our marketplace.
For more inspi­ra­tion, take a look at the Awesome-Selfhosted list, pick one, and try it! Everything can take place at always­da­ta, just catch 'em all!