For 12 years, always­da­ta works along Web pro­fes­sion­als for their host­ed PaaS solu­tion to help them to deliv­er their ser­vices the bet­ter way. This com­mu­ni­ty of mak­ers is rich in knowl­edge and tal­ents. We want­ed to salute them.
We start this new blog post series to let you meet peo­ple behind projects list­ed at always­da­ta for a while. Here's Occitech, a Web stu­dio found­ed in 2006, for the first portrait.
We met Étienne Zulauf, co-founder of the stu­dio, to ask him with the fol­low­ing 3 ques­tions: What are your par­tic­u­lar­i­ties; What tech­ni­cal need to you encounter; Why did you choose always­da­ta? This post is a gist of our inter­view to let you dis­cov­er their world.
---
What makes Occitech that particular?
Two devel­op­ers lead Occitech. This par­tic­u­lar­i­ty con­duct to no busi­ness task force, and so on no grow­ing busi­ness nor rentabil­i­ty objec­tives. What makes our peo­ple hap­py is the qual­i­ty of the code deliv­ered through agile process­es, and the new tech­nolo­gies used when it fits the goals of the project, thanks to a con­tin­u­ous tech­no­log­i­cal watch.
Decent work con­di­tions, look­ing for good rela­tion­ship with clients, and pret­ty much flat man­age­ment allow to tremen­dous trans­paren­cy about enter­prise bud­gets and results. This way, Occitech's salaries under­stand finan­cial deci­sions and don't dream when they work on new projects. They are more con­fi­dent in the whole enter­prise's plan.
With a vast majority of eShop and dedicated Web apps projects, what technical need do your encounter?
Occitech devel­ops busi­ness appli­ca­tions that use PHP or NodeJS® back­ends, with React fron­tend inter­faces. eShop projects are based on the Magento solu­tion, a tech­nol­o­gy well-known by the stu­dio for sev­er­al years now.
Some projects use mod­ern tech­nolo­gies, like Event Sourcing, or GraphQL API for increased per­for­mance in client-serv­er requests. Occitech is at ease to deploy those new pat­terns and tech­nolo­gies when they fit with pro­jec­t's objec­tives, even if they are out­side of their com­fort zone. Occitech's goal is always the same: to give a bespoke con­cep­tion to spe­cif­ic needs, with the best qual­i­ty available.
All devel­op­ments are cov­ered by tests and con­tin­u­ous­ly deployed at always­da­ta thanks to the ser­vices pro­vid­ed by the platform.
Occitech works with alwaysdata since 2013, giving to its client the facilities they need
By shar­ing its ded­i­cat­ed ser­vices with its clients, Occitech gives a host­ing ser­vice sta­ble and effi­cient. Both always­da­ta servers' horse­pow­er and quick 'n pre­cise sup­port allow Occitech to offer a high-qual­i­ty host­ing plat­form through a ded­i­cat­ed com­pa­ny: Ethersys.
This ser­vice is man­aged by a senior sysad­min, Cyprien, who pro­vides pre­cise guid­ance out of host­ing scope, on clients' CMS or oth­er issues. Clients love him et con­grat­u­late him reg­u­lar­ly… Thanks to always­da­ta and Cyprien, we're able to offer to our clients both ded­i­cat­ed serv­er per­for­mances and sysad­min sup­port for a start­ing price at €30 per month.
By using the always­da­ta plat­form, new fea­tures that always come faster, set­tings more and more pre­cise, lan­guages ver­sions always up-to-date, and oth­er fea­tures, Ethersys can rely on a reli­able part­ner for its ser­vice base.
Both for us or oth­er teams, always­data's plat­form is an ide­al for every developer.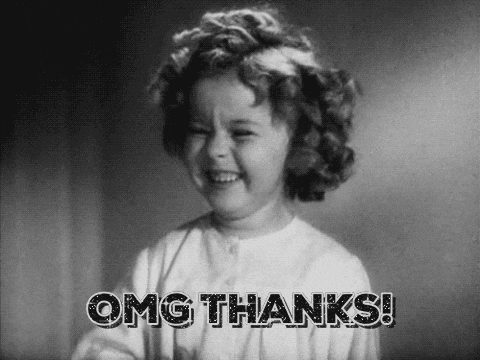 We let Étienne Zulauf, co-founder of Occitech, to conclude those 3 questions:
A sec­ond stu­dio cre­at­ed last sum­mer. Commit42, who shares our office, and explore oth­er tech­no­log­i­cal and man­ag­ing meth­ods, is a great suc­cess. We con­firmed this way our capac­i­ty to share our tech­ni­cal knowl­edge, and our abil­i­ty to cre­ate syn­er­gies with a sec­ond team, both close to our tech­nolo­gies and inspired by our meth­ods. This new com­pa­ny grows fast and goes to oth­er hori­zons. It's fascinating!
Then, we released a project start­ed in 2015 that offers a solu­tion to man­age vis­i­tors screens for online stores, with mod­ern tech­nolo­gies like React and GraphQL: Front-Commerce. Here again, the always­da­ta plat­form is a must-have: with a back­end writ­ten in PHP1) and a NodeJS® mid­dle­ware, com­pared to oth­er host­ing providers, every­thing can run on the same account, with­out any pre-req­ui­sites. We launched it in pro­duc­tion this year on www.terrang.fr and www.chainethermale.fr, the results are great: mod­ern tools for devel­op­ers that will decrease their devel­op­ment time, with­out hav­ing to deal with tem­plat­ing; and real­ly fast vis­i­tor per­for­mances for a bet­ter trans­for­ma­tion rate for the sell­er. Some known French agen­cies will start to deploy the solu­tion for the next months, and we try to reach the rest of Europe and USA… A mas­sive pro­gram for a new trade that we still don't know: editor!
---
A big thank you to Étienne for his time in this inter­view game, and for his audac­i­ty to be the first one in the series. We will let you dis­cov­er oth­er pas­sion­at­ing Web peo­ple that use always­da­ta solution.
And dur­ing the end of the year, some new fea­tures are com­ing, stay tuned!