After MongoDB last month, it's CouchDB's turn to now be offi­cial­ly offered from always­da­ta. A big thanks to beta-testers who have allowed us to refine this ser­vice before its pub­lic introduction.
What is CouchDB?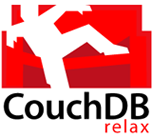 CouchDB is a part of the "new" data­base sys­tems com­ing out these past years, gen­er­al­ly regrouped under the name NoSQL. Even though they share the same char­ac­ter­is­tics and com­mon prin­ci­ples, each sys­tem — MongoDB, CouchDB, Cassandra, Voldemort, etc. — has its advan­tages and dis­ad­van­tages. A unique fea­ture of the CouchDB is that it relies on HTTP protocol.
How does it work on alwaysdata?
How it works is the same as for MySQL, PostgreSQL and MongoDB: you man­age your users, your data­bas­es and per­mis­sions between the two. Some details:
users with read-only per­mis­sion are read­ers, while those with all per­mis­sions are admins (CouchDB terminology)
you can define pub­lic data­bas­es: any­one can access it, even with­out authentication
the CouchDB serv­er is acces­si­ble at : http://couchdb.alwaysdata.com:5984/. It is delib­er­ate­ly not acces­si­ble on port 80, but you can con­fig­ure your Apache to act as reverse-proxy
the serv­er is shared, cer­tain fea­tures are not acces­si­ble, notably Futon (due to secu­ri­ty lim­i­ta­tions) or access to the _users database
Attention: each always­da­ta account pro­vides a CouchDB user cre­at­ed by default, but you must reset your pass­word before it is operational.
More infor­ma­tion is arranged in this page of our wiki, gen­er­ous­ly writ­ten by one of our beta-testers — a big thanks to him :)
As always, don't hes­i­tate to send us your feed back, and soon for new features!