Two weeks ago, we announced a huge revamp of our mar­ket­place. This new ver­sion allows you to install sev­er­al Web apps effort­less­ly in 1‑click into your account.
Since then, we1) con­tin­ued our script­ing work, here's the result!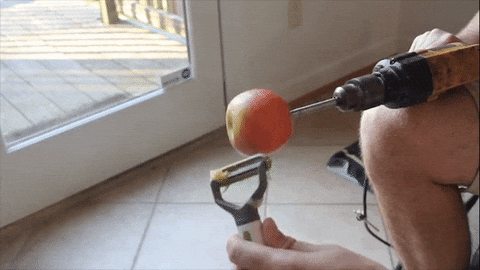 ---
Frameworks!
What the Web could be with­out the var­i­ous lan­guages frame­works we use every day to pow­er our apps?
We're Pythonistas here at always­da­ta, espe­cial­ly hap­py with the Django frame­work that pow­er many com­po­nents of our stack. However, we know that what makes the Web realm so excit­ing is its diver­si­ty. So we choose to give you the abil­i­ty to deploy most of the known Web frame­works in 1‑click!
We built Hello World exam­ples for all of them, and that's what you'll deploy when installing it. Here's the brand-new list: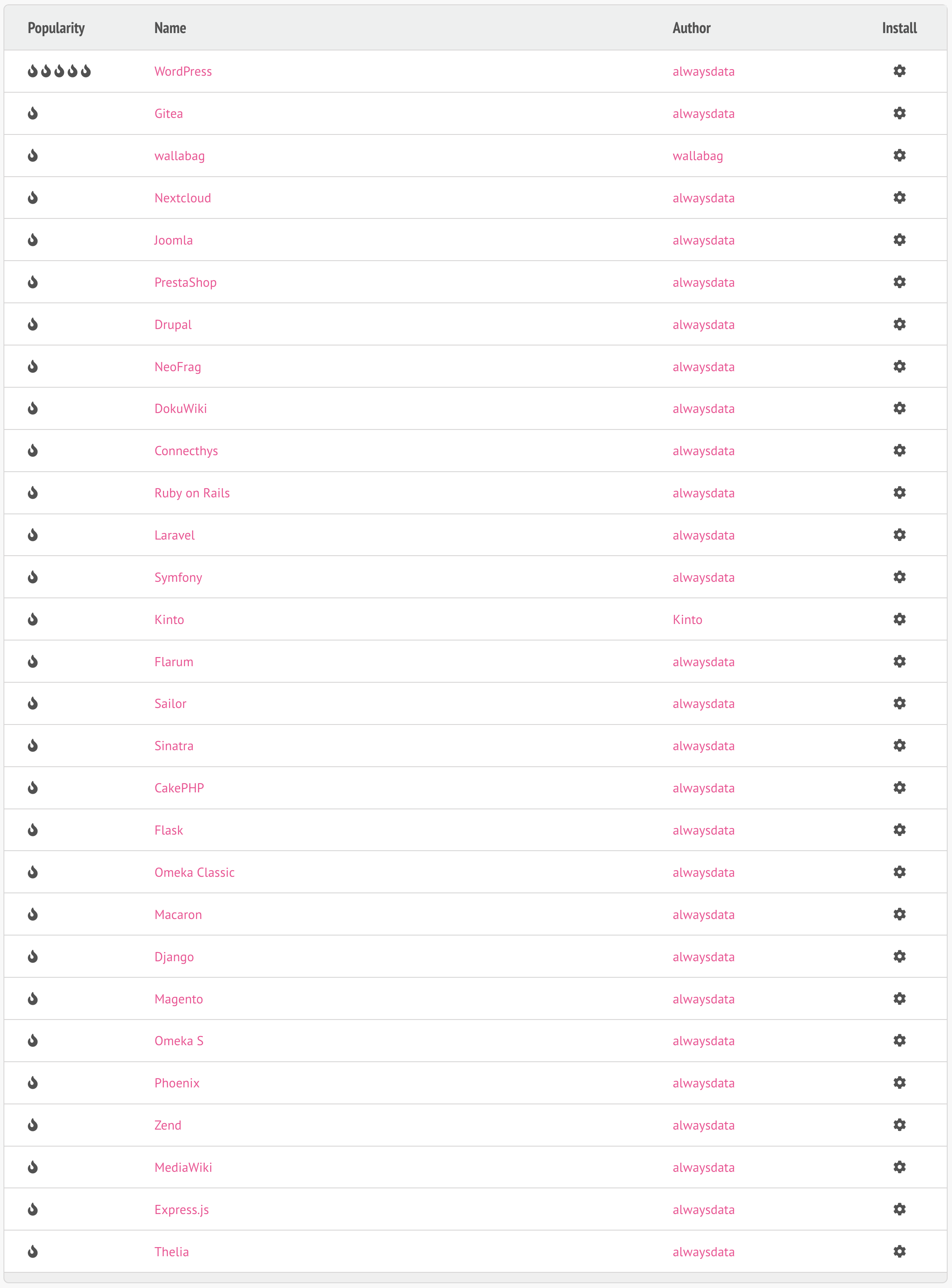 Once installed, feel free to access your account remote­ly, from (s)FTP to WebDAV to work on it, make some tests, and unleash the pow­er of the Web applications!
Also new apps
With this release of new scripts come new apps too! We added sup­port for:
Connecthys: Open source Web por­tal for man­ag­ing multi-activities
Kinto: JSON doc­u­ment store with shar­ing and syn­chro­ni­sa­tion capabilities
Omeka (S and Classic): Web pub­lish­ing plat­forms for shar­ing dig­i­tal collections
More are com­ing soon, we con­tin­ue to make the list grow­ing everyday!
---
Frameworks are the sec­ond step for our mar­ket­place. We're always work­ing at writ­ing install scripts for new apps and Web solu­tions. Coming soon is the third arti­cle of the series that will bring you the whole pow­er of this platform.
Stay tuned and, Ho!, it's near­ly December! Keep an eye on our Twitter feed as we've got many sur­pris­es for this advent period 🎁!