alwaysdata started in 2006 because we, as a web agency, hadn't been able to found a hosting platform capable of fitting our needs. More than ten years later, and now that hosting in our core business, we're still here with thousands of websites and applications hosted on our infrastructure, daily served to millions of users. Behind alwaysdata, there is a team of cool people that want to continue to do what they love to do: their best to provide you a sharped hosting platform. And have fun. A lot.
So, because our adventure could not exist without you, we decided to make more things (and more fun) with our community. Here's a list of our first partnerships, the ones which open the way to many more projects!
Ready for space? Get your Cyberspace Building Crew seat!
Last year, Julien Dubedout, a French designer who works on several projects (like the Caliopen messaging client) had a discussion in which few people imagined some logos for Web workers, inspired by the NASA Mission Patches. Several months later, he started a crowdfunding campaign on Kickstarter for the Cyberspace Building Crew project to make those patches and stickers reality.
Unfortunately, the initial batch of designs misses the big one for us at alwaysdata: the one who represent hosting. We quickly decided to fix it! After ensuring Julien was OK to design a new patch for our job, we had unlocked a Sponsor pack to allow him to create the design for hosters. Here's what he drew for all hosters: we're now the Space Station for Web workers!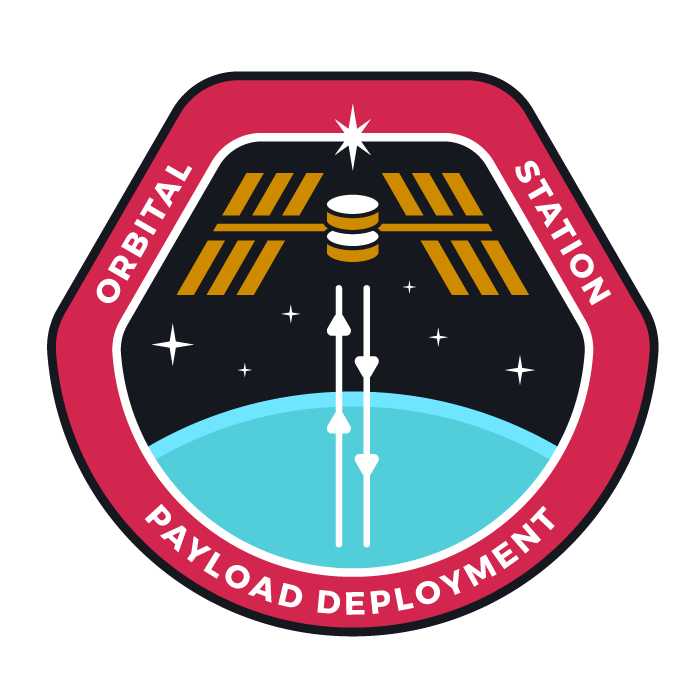 The pack allows us to get a bunch of those design both in patches and stickers formats. Feel free to get in touch during conferences to get one when they're ready.
About conferences
As Web workers, we are constantly aware of new technologies, new frameworks, new solutions that will help you, developers, to build your services. We want to provide you the best support for the technologies you need on your backend. To be able to give you this support, we are learning a lot of things, and we're doing a massive technological watch.
Giving you feedback of what we learned is essential for our team, and that's why we are currently writing more articles here, about various technical subjects. We're also increasing our participation in many events, as attendees and as speakers.
This isn't good enough for us. We believe in diversity as well. So we decided to bring support to communities involved in diversity in tech. For the moment, it will consist of tickets we will offer for the conferences we are going to, starting with the upcoming TakeoffConf.io and Web2Day events. We are organizing the last details to distribute those tickets. We will keep you informed on both Twitter and here, so stay tuned!
If you're involved in communities that are engaged in diversity in tech, please get in touch in comments or at community@alwaysdata.com, so we could find a way to work together.
Last news: a new bunch of cool alwaysdata t‑shirts is coming, try to find m4dz in tech events to get one ;)