always­da­ta start­ed in 2006 because we, as a web agency, had­n't been able to found a host­ing plat­form capa­ble of fit­ting our needs. More than ten years lat­er, and now that host­ing in our core busi­ness, we're still here with thou­sands of web­sites and appli­ca­tions host­ed on our infra­struc­ture, dai­ly served to mil­lions of users. Behind always­da­ta, there is a team of cool peo­ple that want to con­tin­ue to do what they love to do: their best to pro­vide you a sharped host­ing plat­form. And have fun. A lot.
So, because our adven­ture could not exist with­out you, we decid­ed to make more things (and more fun) with our com­mu­ni­ty. Here's a list of our first part­ner­ships, the ones which open the way to many more projects!
Ready for space? Get your Cyberspace Building Crew seat!
Last year, Julien Dubedout, a French design­er who works on sev­er­al projects (like the Caliopen mes­sag­ing client) had a dis­cus­sion in which few peo­ple imag­ined some logos for Web work­ers, inspired by the NASA Mission Patches. Several months lat­er, he start­ed a crowd­fund­ing cam­paign on Kickstarter for the Cyberspace Building Crew project to make those patch­es and stick­ers reality.
Unfortunately, the ini­tial batch of designs miss­es the big one for us at always­da­ta: the one who rep­re­sent host­ing. We quick­ly decid­ed to fix it! After ensur­ing Julien was OK to design a new patch for our job, we had unlocked a Sponsor pack to allow him to cre­ate the design for hosters. Here's what he drew for all hosters: we're now the Space Station for Web workers!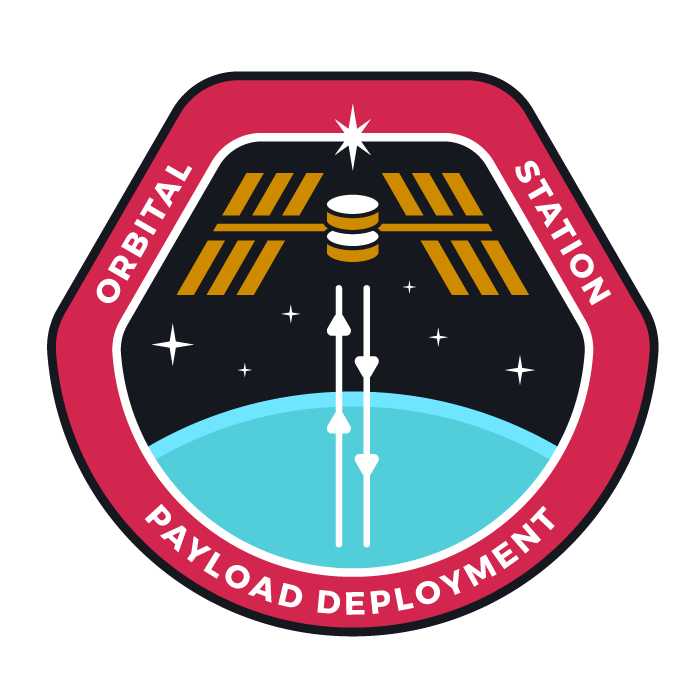 The pack allows us to get a bunch of those design both in patch­es and stick­ers for­mats. Feel free to get in touch dur­ing con­fer­ences to get one when they're ready.
About conferences
As Web work­ers, we are con­stant­ly aware of new tech­nolo­gies, new frame­works, new solu­tions that will help you, devel­op­ers, to build your ser­vices. We want to pro­vide you the best sup­port for the tech­nolo­gies you need on your back­end. To be able to give you this sup­port, we are learn­ing a lot of things, and we're doing a mas­sive tech­no­log­i­cal watch.
Giving you feed­back of what we learned is essen­tial for our team, and that's why we are cur­rent­ly writ­ing more arti­cles here, about var­i­ous tech­ni­cal sub­jects. We're also increas­ing our par­tic­i­pa­tion in many events, as atten­dees and as speak­ers.
This isn't good enough for us. We believe in diver­si­ty as well. So we decid­ed to bring sup­port to com­mu­ni­ties involved in diver­si­ty in tech. For the moment, it will con­sist of tick­ets we will offer for the con­fer­ences we are going to, start­ing with the upcom­ing TakeoffConf.io and Web2Day events. We are orga­niz­ing the last details to dis­trib­ute those tick­ets. We will keep you informed on both Twitter and here, so stay tuned!
If you're involved in com­mu­ni­ties that are engaged in diver­si­ty in tech, please get in touch in com­ments or at community@alwaysdata.com, so we could find a way to work together.
Last news: a new bunch of cool always­da­ta t‑shirts is com­ing, try to find m4dz in tech events to get one ;)